Get To Know Dr Paul Tohme(Chiropractor)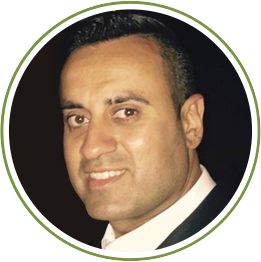 I have always had a passion to work within the sphere of health and wellness initially training in the Dental industry. However after many years as an elite sportsman, I was faced with the prospect of back surgery after a severe sports injury left me incapacitated. I was determined to find another solution and after exploring a variety of treatments I came across chiropractic care in Sydney.
I was immediately impressed with the holistic approach and sudden improvement in my condition. Within months I was pain free and back exercising without the use of drugs or surgery. I was fascinated and decided to switch my studies and graduated as a Doctor of Chiropractic at Macquarie University.
Having grown up in the Ryde area I was passionate about bringing holistic healthcare to individuals and families in my local area and surrounds. Hunters Hill, Baronia Park, Putney, Glaedsville and Meadowbank to name a few, I was known as the local Chiropractor near me. Therefore after gaining extensive clinical experience I opened my first Sydney sports Chiropractic clinic in Ryde.
Due to demand I established a Chiropractic Sydney CBD clinic soon after so I could meet the needs of people at work. In addition to my D.C. degree, I am certified in Muscularskeletal Acupunture, Applied Kinesiology, Spine and Orthotic stabilization, and have received advanced training in Active Release Technique, Sacral Occipital Therapy, Cupping and Dry Needling.
I am committed to keeping up to date with current chiropractic research and advancing techniques so that I can bring the latest advances in treatments to my patients. My areas of interest are specifically
Bio-mechanics, mobility, and restoring function
Sports rehabilitation
Pain management
Paedatric
Pregnancy
Family care
Want to learn more?
I believe in educating my patients along their path to recovery and equipping them with the tools to prevent injury and maintain health and wellness. I provide total family care and treat patients from every generation, occupation and activity level. I am particularly proud of my association with local charitable organizations and am still a passionate supporter of local sports clubs and events.
CONTACT US

---
Dr Paul Tohme Top Ryde & Sydney CBD | (02) 8819 6786